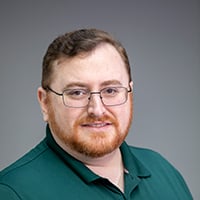 Software Engineer by day
Entrepreneur by night
Geek all the time
William Forney
Founder & Software Engineer
Recently I worked at Microsoft, Frontier and Blossor and continue to do projects via improvGroup. I've had experiences from micro-businesses to planetary scale enterprises and am continually learning and honing my skills. I enjoy teaching and guiding teammates and as a senior engineer I have had many opportunities to steer the technologies in use at the companies where I've worked. I enjoy the odd architectural debate, am less about the politics and more about the results. I like to build things that get used, at least for a while, and I love having a large impact on the businesses where I work.
Experience
improvGroup, LLC
Providing expedient, cost efficient, and strategic technical solutions for clients, performing risk analysis and aligning company vision to outcomes, overseeing budgets,
Padgett & Padgett, PLLC
I have worn many hats, including technical adviser, network administrator, database developer, software architect, and graphic designer for this firm and continue to consult as needed.
Microsoft Corporation
Worked in the Microsoft AI+R Academic team on the web site, mentored other engineers, and participated in Web community groups.
Webtellect, LLC
On contract to Microsoft Research at the Internet Services Research Center (ISRC) working on academic.microsoft.com
TEKsystems
Contractor at Frontier Communications doing ASP.NET application development using Aurelia, and TypeScript. Lead developer for multiple projects with a variety of technology stacks from old classic ASP 3 to bleeding edge Aurelia and ASP.NET Core APIs.
Blossor, Inc.
Architected a new scalable blueprint for the data acquisition framework and tooling, designed and implemented a strategy to replace the front end infrastructure utilizing ASP.NET MVC, WebAPI, Azure DocumentDB, WebJobs, App Services, jsViews, Bootstrap, ES2015, jspm, npm, bower, Aurelia and a few other things.
Microsoft Corporation
During my time as a Sr. SDE on the MPSIT – Partner Incentives aka SMIT – OnePlan – Channel Incentives FSA aka MSIT LOB Dev aka CHIP team I helped build the channel incentives web site and related things leveraging JavaScript, TypeScript, DurandalJS SPA framework, KnockoutJS, WebAPI, and a whole host of libraries from jQuery to Kendo UI. I created and helped to create many patterns the team uses for the sites. I built a small SPA framework with jsViews prior to the DurandalJS introduction, and also created the first implementation using SignalR within the project and introduced a whole host of other improvements.
Visible Reality, LLC
I designed a lot of the databases that run our clients' businesses and web sites, along with Facebook apps, Silverlight sites, and windows line of business applications. I also do mobile development for Windows Mobile, Windows Phone 7/Mango.
Some projects:
via Catalysis – tourmsn.com (Silverlight version from 2010),
via Catalysis – various Bing projects,
via VarVid – proof of concept screensaver for Wizards of the Coast
see www.visiblereality.com for more.
VOLT
Agency Temporary at Microsoft
Foundation Services SharePoint team
JavaScript, C#, XAML/Silverlight, SharePoint, HTML/CSS, etc.
Working on the intranet foundation JavaScript, OT comment board, a VS addin, an MVVM OT highlights page and a few other things.
NoFiles, Inc.
We provided professional consulting services including application development, database design, web development, marketing & branding, video and infrastructure consulting. I have overseen and worked with a myriad of clients on various projects.
Emergency Reporting
I was an ASP.NET developer for the online service system.
Blade Chevrolet, Inc.
Filling in for a fellow network administrator during his 3 month leave of absence, including some Access/VB.NET development projects.
Intek Northwest, Inc.
Building, troubleshooting and configuring computers in the shop. Consulting, configuration and installation of client networks and equipment. Company website maintenance.
Codename: Rainbow Portal CMS Project
Helping clean up a large amount of code, guiding some parts of the project's future and learning a lot about how a good content management system (CMS) is built. During the time I was active on this project we introduced many new concepts and put in place the groundwork for many other projects that sprang up after this one died down with the rise of ASP.NET web parts and DNN.
Global Interactive Management
I provided technical support at a few non-profit organizations and setup NT server to host a few web sites on a 56k frame relay connection in Harrisburg, PA. I helped with networking and support of the building network which included a business and the office of Senator Mark Single. I also assisted in a little web design and other personal assistant type activities.
Education
Licenses & Certifications
MCPS: Microsoft Certified Professional
Microsoft
Issued December 2005 – No Expiration Date
Credential ID 3537527
Certified Scrum Master
Scrum Alliance
Issued April 2014 – Expired April 2016
Credential ID 000324731
Microsoft Small Business Specialist
Microsoft
Issued December 2005 – Expired 2010
Credential ID 3537527
Volunteer Experience
Tree Decorator
Mount Vernon Festival of Trees
2007
I was on the committee for the Chamber of Commerce tree. We gathered donations from all over town and then decorated a large tree and surrounded it with presents. This was auctioned off for the benefit of the local St. Joseph's Cancer Foundation.